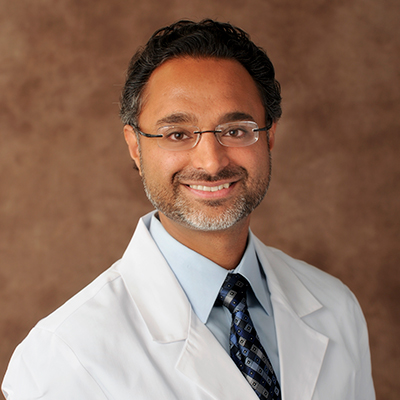 Anudh Jain, MD
Radiation Oncologist

Member of the AdventHealth Medical Group
Locations:
2501 N. Orange Ave., Suite 181, Orlando, FL, 32804
4000 Waterman Way, Tavares, FL, 32778
Anudh Jain, MD is board certified in radiation oncology with special interest in prostate, breast and skin cancers. His use of advanced techniques, such as low- and high-dose rate brachytherapy, image-guided radiation therapy (IGRT), intensity modulated radiation therapy (IMRT) and stereotactic body radiation therapy (SBRT) have yielded optimal patient outcomes. Dr. Jain has published an array of radiation oncology research and abstracts, and has been active as an invited lecturer at national and international conferences. He has participated in clinical trials for new therapies targeting prostate cancer and head and neck cancer.
Request an Appointment
Education
Medical Degree - New York Medical College, Valhalla, NY
Internship - Internal Medicine, University of Hawaii, Honolulu, HI
Fellowship - Brachytherapy, St. Luke's-Roosevelt Hospital/Beth Israel Medical Center, New York, NY
Residency - Radiation Oncology, Mayo Clinic, Jacksonville, FL
Awards
Board Certified - Radiation Oncology